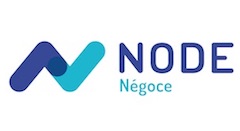 NODE NEGOCE operates throughout the majority of the countries in West Africa and Madagascar. NODE NEGOCE specializes in the purchase and the re-sale of food products.
Upon request we can also provide other products for general trade.
We are developing a brand policy. Therefore, we are particularly careful about the quality of all our products which come from several suppliers and producers worldwide. The products are chosen for their superior quality and the suppliers for their rigor and seriousness.

MaVie ®, LALLA ®, Etalon ®, Adoua ® are NODE NEGOCE brands for food commodities.
The aim of NODE NEGOCE is to provide a long-term business relationship based on the confidence of the product quality and our services. Our main policy is based on customer satisfaction and the development of customer loyalty and a long-term business partnership.
Our commercial team and our back office staff are experienced and knowledgeable and we are ready and willing to answer your questions and provide the best advice.